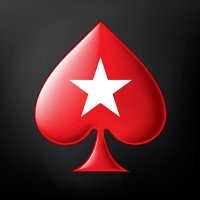 En kjempes fall?
Poker er i konstant forandring, men en ting som ikke har endret seg på veldig mange år er posisjonen til PokerStars. De har vært den klart største aktøren i årevis uten reelle utfordrere, både online og live. Den tiden kan være forbi.
Hvem skal klare å ta opp kampen med en gigant som PokerStars undres du kanskje nå? Vel, det kommer vi tilbake til litt senere. Den største fienden kommer nemlig ikke utenfra, men fra innsiden. PokerStars er i ferd med å på egenhånd ødelegge det uangripelige de har bygd opp. Signalene har vært der en god stund, men den siste tiden har det virkelig blitt synlig at ikke alt er som det burde være hos bransjens klart største aktør.
Først må vi gå tilbake og se på hva som gjorde at PokerStars ble så store som de er. Det er selvsagt mange faktorer her, men to ting som peker seg ut sett fra utsiden er den tunge satsingen mot World Series of Poker for snart 15 år siden med satellitter og selvsagt blinkskuddet med Chris Moneymaker som ble den usannsynlige verdensmesteren etter å ha kvalifisert seg inn for småpenger på nettopp PokerStars.
Den andre store faktoren er European Poker Tour, og senere tilhørende lokale serier som IPT, UKIPT, Eureka, Estrellas og så videre. EPT og PokerStars ble like dominerende på live-scenen som de var online, og sammen vokste begge deler inn i himmelen.
Økende misnøye
Ingenting varer evig er det noe som heter, og mye tyder på at så er tilfellet også her. Kritikken mot PokerStars har haglet en god stund, og den kommer fra stadig flere kanter. Nå er ikke kritikk mot en bransjeleder oppsiktsvekkende i seg selv, slik har det alltid vært og slik vil det alltid være. Likevel er det kanskje på tide å ta signalene på alvor.
De fleste vil si dette startet da Amaya kjøpte PokerStars fra Isai og Mark Sheinberg i 2014. Det ble fra begge parter forsikret at retningen ville forbli den samme, og at frykten mange hadde for radikale endringer i retning grådighet var ubegrunnet. Det vet vi nå de ikke var.
Den første store endringen kom raskt og var naturligvis innføringen av StarsCasino og BetStars og alt det førte med seg. Poker var, og er fortsatt, den klart største avdelingen i selskapet, men mye av fokuset ble flyttet over på nye inntektsmuligheter. Så langt hadde PokerStars skilt seg ut fra de fleste konkurrentene ved at deres satsing var mot poker, og kun poker. Nå ble de som alle de andre.
Så fulgte overhøvlingen av high stakes-spillerne og VIP-systemet. Kort oppsummert fjernet PokerStars godene til spillere som spilte på mellom- og høye kurser, og endret VIP-systemet på en måte som ga et tydelig signal til proffene om at de ikke var verdsatte kunder på samme måte som tidligere.
Resultatet ble et spilleropprør og flere aksjoner i kjølvannet av dette, men utfallet av disse var ikke spesielt dramatisk og jeg tror ikke det skjedde noe Amaya ikke hadde forutsett og regnet med i denne sammenhengen, selv om det selvsagt ser voldsomt ut de få dagene det pågår. Likevel skapte det naturligvis ytterligere misnøye som ble liggende å ulme hos spillerne.
Flere og flere sentrale personer i Rational Group, som drifter PokerStars, forsvant fra selskapet i årene etter oppkjøpet til Amaya. I tillegg gikk de til det drastiske skrittet å legge ned veldig mange regionale avdelinger, og fokuserte kun på de store markedene. Norge var ett av landene som ble offer for disse kuttene.
Det var ikke langt derfra til påstander og rykter om årsaken til at så mange forlot skipet; nemlig misnøye med retningsvalget og fokuset som fjernet seg mer og mer fra «glansdagene» før oppkjøpet. Likevel var det tydeligvis vanskelig å koble punktene og se sammenhengen. Eller, mange koblet, men ingen sa det mange tenkte.
Ikke før John Duthie gjorde det. Han koblet punktene, og han hadde grunnlaget for å gjøre det. Det var tross alt Duthie som grunnla European Poker Tour og var meget sentral i veksten til PokerStars som startet for over ti år siden. Han vet bedre enn de fleste hvordan det ble gjort den gangen, han vet hvordan ting endret seg i de drøyt syv årene han drev EPT frem til han solgte til nettopp PokerStars, og han har selv sett hvordan det har utviklet seg i årene etter.
At John Duthie ikke liker utviklingen er en underdrivelse. Han har sendt ut flere bredsider i retning PokerStars de siste ukene, og selv om det åpenbart har en tydelig sammenheng med hans nye jobb som sjef for livetour-satsingen til PartyPoker, er innholdet i kritikken meget treffende på mange punkter.
Hovedargumentet til Duthie er at PokerStars har glemt at de er der for spillerne, ikke omvendt. Han har også påpekt grådigheten ved flere anledninger, blant annet ved å påstå at PokerStars tjente mer på Main Event under deres Festival på Hippodrome i januar enn hva vinneren av turneringen gjorde.
(Artikkelen fortsetter under bildet av John Duthie)

Proffene oppfordrer til boikott
Nå tyder mye på at spillerne har innsett det samme som Duthie, og det tas affære. Etter European Poker Tour ble avsluttet i 2016 og den nye PokerStars Championship så dagens lys har kritikken fått flere stemmer. Mange spillere hadde mye å utsette på den første turneringen på Bahamas, tidligere kjent som PokerStars Caribbean Adventure. Gjennomgangstemaet var grådighet i form av rakefeller i turneringsprogrammet, dårlig service og generelt en dårlig opplevelse. Det ble enda mer av det samme etter neste turnering i Panama forrige uke.
Nå har Bryn Kenney gått ut og oppfordret til boikott av neste PokerStars Championship i Macao, og heller oppfordret spillerne til å reise til Florida og spille World Poker Tour fremfor å reise til Macao i slutten av måneden og starten av april. Han har fått støtte fra flere kjente pokerprofiler, inkludert blant mange Andreas Høivold og Felix Stephensen, og det blir interessant å se om han klarer å holde hjulet i gang frem mot turneringen eller om dette dør ut som ett av mange frustrerte rop i natten.
Uavhengig av Kenneys boikott, så har spillere allerede begynt å svikte PokerStars' arrangementer. Den første Festival-turneringen ble spilt i Atlantic City, og var i tillegg til den aller første turneringen i det nye live-konseptet til PokerStars også den første turneringen til PokerStars i USA siden Black Friday i 2011. Totalt møtte det bare opp 208 spillere fordelt på to startdager, hvorav PokerStars selv stilte med mange sponsede spillere.
Deltakerantallet for de to Championship-eventene som har blitt arrangert så langt har også vært langt under hva som var forventet, og med den varslede boikotten av den neste kan hele konseptet falle sammen før det har kommet skikkelig i gang.
(Artikkelen fortsetter under bildet av Bryn Kenney)

Hva er årsaken?
For å finne ut hva som har gått galt må vi først se på hva som førte til at det gikk så bra tidligere. Det er naturligvis en sammensatt greie, men vi trekker ut noen viktige punkter:
PokerStars satset! Man må bruke penger for å tjene penger er det noe som heter, og det var tydelig for noen år tilbake. De som kom for å spille, og spesielt de som hadde kvalifisert seg online, skulle få en opplevelse for livet. Dette henger godt sammen med neste punkt:

Spillerne var viktigst. Det var et enormt fokus på at spillerne skulle få en god opplevelse i alle ledd, både live og online, gjennom hele prosessen fra innskudd til spill til uttak eller hjemreise. Dette førte naturligvis til at spillerne fortalte om opplevelsen til sin omgangskrets, som igjen fikk lyst til å reise på neste tur.

Spillet sto i fokus. Det handlet om poker, og at de som spilte poker skulle kose seg med det. Og at poker fikk være poker.
Så kan vi se på de samme punktene slik det ser ut i dag:
Det satses naturligvis enda, men på en helt annen måte. Tidligere var det for eksempel helt greit om en EPT-turnering gikk med underskudd fordi hva den bidro med i det lange løpet gjorde det verdt investeringen. EPT København er et godt eksempel her. Dette stoppestedet var aldri god butikk i seg selv, men det skandinaviske markedet var i eksplosiv vekst, og tilbudet turneringen ga var viktigere enn den kortsiktige økonomien. Vi har allerede nevnt grunnleggeren av EPT, John Duthie, som selv sa at han hatet København-stoppet, men at det ikke var et tema å fjerne turneringen uten å ha et fullgodt alternativ klart. Det var først etter Duthie hadde solgt EPT at København ble fjernet fra kalenderen.

Med den enorme veksten og den langvarige posisjonen som dominerende markedsleder har det kommet en holdning som sier at spillerne skal være takknemlige for at de gis et tilbud, i stedet for det motsatte fra de tidligere årene. Arrangementene har blitt store og langvarige festivaler, og samlebåndspreget er tydelig.

Poker var hovedfokuset i mange år, og lå naturlig i navnet PokerStars. Nå har vi i tillegg BetStars, CasinoStars og flere andre ting som stjeler fokuset. I tillegg har selve pokeren blitt «vannet ut» med kasino-elementer de siste årene, og konsepter som Beat The Clock, Spin & Go, Flipout og andre formater som øker tilfeldighetene i spillet har tatt over mye av fokuset.
Det er jevnt over en følelse av at de som hadde øret til filten og hørte på spillerne har blitt færre, og de som sitter på et kontor med regneark og analyser langt fra sjetonger og kortstokker har blitt flere. At det var nødvendig med forbedringer fra de tidligere årene er det liten tvil om, men ett eller annet sted på veien burde man funnet en balanse. Nå ser det ut til å ha beveget seg alt for langt bort fra spillet og spillerne.
Hvem kan utfordre PokerStars?
Inntrykket er at sitronen klemmes alt for hardt, og at det nå har kommet til punktet hvor spillerne, eller kundene, har fått nok. Men hvem har mulighet til å utfordre en gigant som PokerStars?
I flere år har posisjonen til PokerStars vært så dominerende at mye har tydet på at andre aktører har nøyd seg med å kjempe om andreplass, og det i seg selv har kanskje ført til at PokerStars har fått gjøre disse endringene mer eller mindre i fred.
PartyPoker satser som nevnt hardt på sin nye liveserie med John Duthie i førersetet og enorme garantier i bagasjen. Duthie alene vil helt sikkert være nok til å gjøre de fleste veteraner nysgjerrige, og garantiene bør få den yngre garden til å vurdere et besøk. Her er vi tilbake til de tre punktene nevnt over: det satses, og Duthie har vist tydelig i intervjuer at det skal settes fokus på den gode spilleropplevelsen og den personlige servicen. Det skal handle om å ha det moro med pokeren igjen, og det bør alltid være et mål.
I tillegg ser vi at mange mindre turneringsserier satser hardere. Unibet har etablert sin serie over mange år, og nå har 888 tatt med seg sitt konsept ut på veien for en mye større satsing. Flere andre vil helt sikkert også komme på banen når de lukter blodet i vannet, og det er ikke umulig at vi de neste årene vil se en kamp om tilværelsen hvor mange serier vil bukke under. De som overlever vil antagelig stå sterkere igjen, og kanskje har de tettet avstanden opp til PokerStars og til og med gått forbi i løpet av noen år.
Uansett hvem som tar steget opp er det mye som tyder på at PokerStars vil ta flere steg nedover. Og de ser ut til å klare det helt på egen hånd.